This Boat Wrap Collection brochure includes ideas for boat wraps from our current fish range. There are a variety of fish, waters and styles here for you to look through.

Choose one of the stock wraps or look at the existing images to think about customising a design of your own.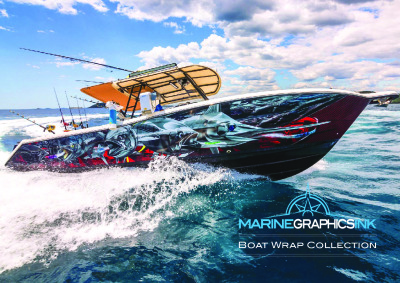 Are you looking for a colour change or camo design? Please look at our colour change, graphics and camo collection. We have something for everyone. 
Boat Wrap Collection Customisation
All the artwork is drawn and owned by Marine Graphics Ink. We can alter any wraps to include different fish or backgrounds. To see how this customisation process work, look at our blog from earlier this year: Boat wrap design process – Customisation.
If you are thinking about a boat wrap, call us on 0485 881 787, and the friendly Marine Graphics Ink will be happy to answer any questions. (Outside of Australia, call +61 485 881 787)